Glue Collaboration is excited to announce that it will be demonstrating the Excession release of the Glue Platform at this week's AWE USA.
With it comes a host of new features, including digital whiteboarding and the ability to present slides and play videos in-scene.
"Now companies can truly walk the talk in cutting back on business travel" says Glue CEO Jussi Havu.
"With our new release, available this summer, we've integrated great new collaboration features into Glue to allow teams to have their workshops, brainstorms and daily standups virtually with the same level of engagement as in face to face meetings"
Jussi adds: "The result is that we can bring users into collaborative virtual environments that, more than ever before, feel like their real-world counterparts. We're looking forward to demonstrating the power of our platform in our debut appearance at AWE USA this week."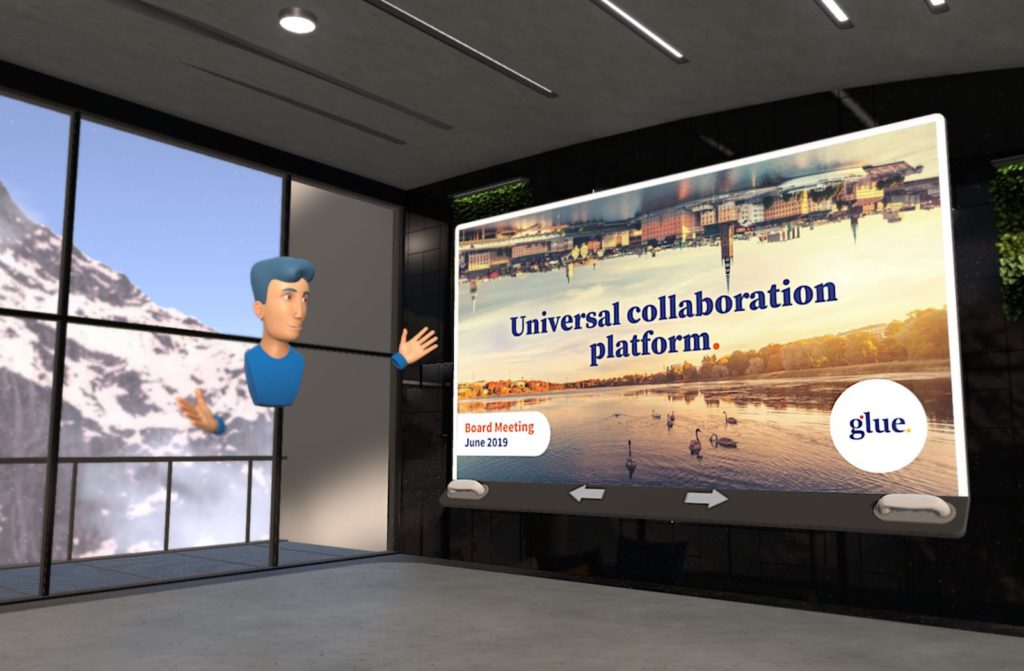 The digital whiteboard is especially ideal for workshops, brainstorming and training.
Meanwhile, the new presentation capability gives users the opportunity to further customize their collaborative experience with their own content. Step up and present, just as you would in a physical meeting room.
The annual AWE USA event takes places in Santa Clara, CA, May 29-31, 2019. You'll find Glue from Booth 734 in the Enterprise Pavilion.